Temperature logging for household composting system. Conditions inside composter is measured with a small device containing Olimex MSP430-CCRF card, which has a small MSP430 microcontroller and radio transmitter. Device runs with three 1.5 V lithium batteries.

The composter looks like this, it is a standard Biolan model.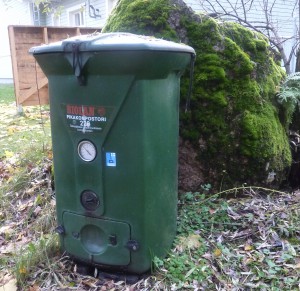 The microcontroller card looks like this: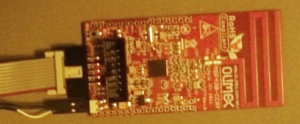 Sensor log:
Batteries have been installed 19.3.2012

Batteries have been replaced 14.11.2012. Replaced also sensor board because one capacitor was damaged by water that somehow got into case.
Batteries replaced 4.2.2014. Sensor board replaced with new one as old one started suddenly sucking more current than expected.
Batteries replaced 12.1.2017.